Experience a Cleaner, Fresher Home with Bowman's Carpet Care
At Bowman's Carpet Care in Indianapolis, we understand the difference a clean carpet can make. Our team of experts is here to ensure that your carpets always look and feel their best. From that very first step inside your door to the comfort you feel with each subsequent one, a clean carpet truly sets the tone for a welcoming and comfortable living space. Let's dive into how our team can help you achieve just that!
Professional Carpet Cleaning in Indianapolis
When you invest in professional carpet cleaning services, you're not just getting a clean carpet. You're inviting into your home a team of professionals who understand the intricate details of what makes a carpet truly shine.
Pet Stain and Odor Removal
We love our pets, but not the messes they sometimes leave. Our team is adept at tackling even the toughest pet stains and odors.
Dryer Vent Cleaning
A critical task that is often overlooked, our dryer vent cleaning can help improve the efficiency of your machine while reducing potential fire risks.
Water Damage Restoration
In those unfortunate moments when water damage occurs, Bowman's Carpet Care is here to help restore your space.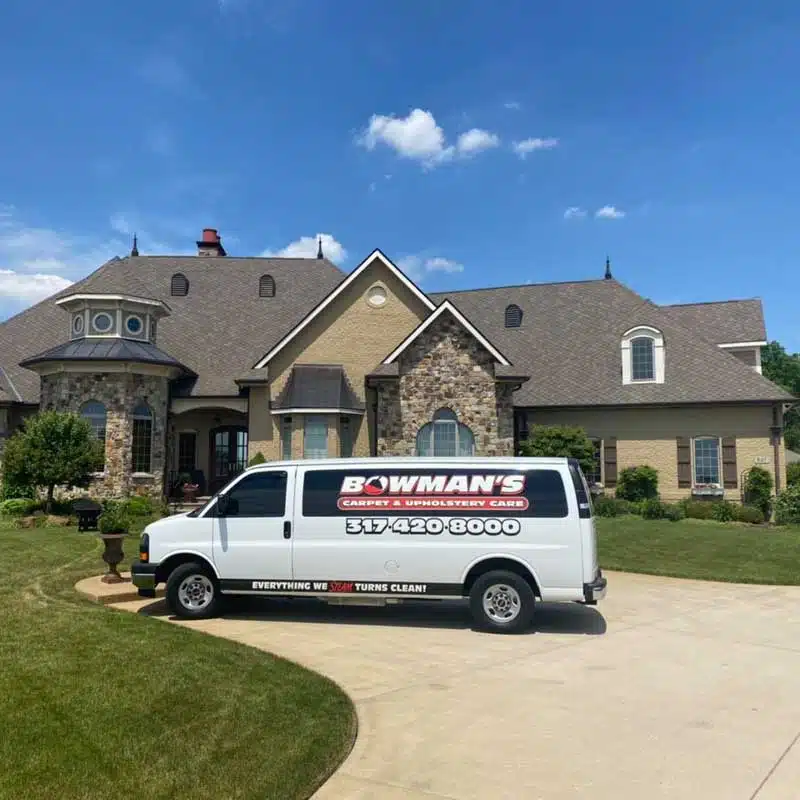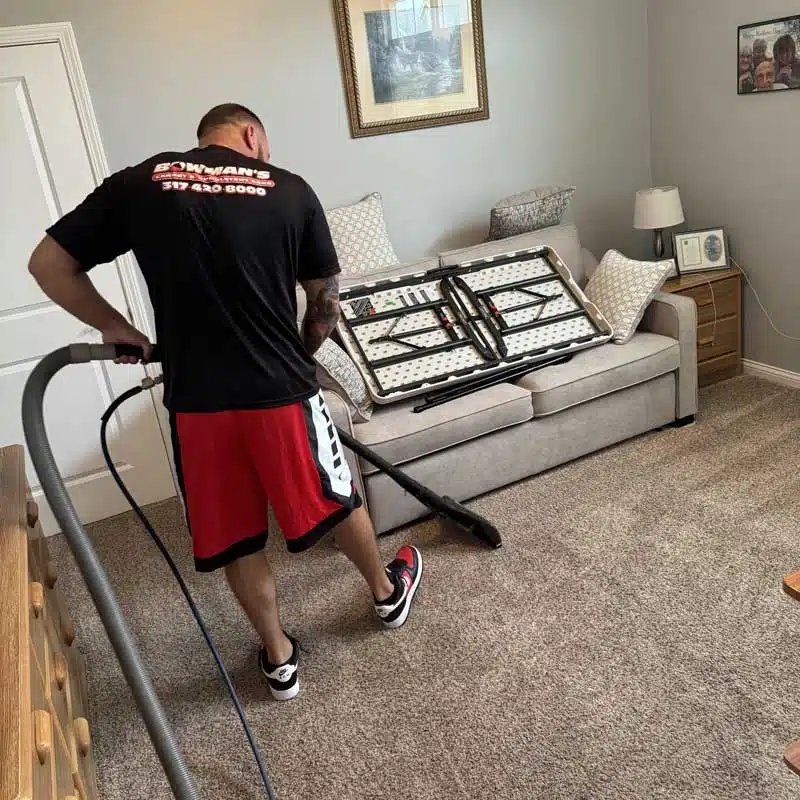 Why Choose Bowman's Carpet Care?
Green Cleaning Solutions: We care about the environment. Our biodegradable solutions are safe for both your home and the earth.
Professional and Timely: As a family owned and operated business, we pride ourselves on offering professional and timely services to our community.
Licensed and Insured: Rest easy knowing that our team is fully licensed and insured, guaranteeing you receive the best carpet cleaner service possible.
Affordable Rates: Excellent service doesn't have to break the bank. We offer top-notch cleaning methods at prices that fit every budget.
Scotchgard Option: For those looking for added protection, we offer a Scotchgard option.
Cleaning Options: For steam cleaning options, we use hot water extraction. High rises and commercial jobs use encapsulation cleaning.
What Sets Us Apart from Other Carpet Cleaning Companies?
There are many carpet cleaning companies near you, but at Bowman's Carpet Care, we believe our approach to ensuring excellent service truly sets us apart. Our commitment to using green cleaning solutions and ensuring that each member of our team is trained in the most effective cleaning methods ensures that you're getting the best bang for your buck.
Moreover, as a family owned and operated business in Indianapolis, we truly care about our community. Our customers aren't just clients—they're our neighbors. And we strive to treat each and every one with the care and respect they deserve.
161 reviews on
I've had Bowman's, come twice to clean my carpets and I love them. They're on time, affordable, and thorough. I can't recommend them enough!
Very happy with my whole experience! Very professional with great service. Didn't hurt my service guy was very very extremely attractive.
Khloe Anderson
2023-10-10
Michael had me on the schedule within minutes of contacting them. Showed up on time and very affordable price!
Did a very thorough job cleaning our couch and carpets. They look and smell like new again.
Ready to Experience the Bowman's Difference?
Don't wait another day to enjoy the comfort of freshly cleaned carpets and more. Give us a call today at 317-420-8000 and let Bowman's Carpet Care in Indianapolis show you why we're the top choice for so many in our community. Whether it's stain removal, natural stone cleaning, or any of our other services, we're here to help!