For the Love of Pets and Clean Carpets
Pets are cherished members of the family, bringing joy, laughter, and unconditional love. However, even the best-behaved furry friends can have accidents. Bowman's Carpet Care in Indianapolis is here to ensure that your carpets remain spotless and smelling fresh, no matter the mischief your pets get into.
Superior Pet Stain and Odor Removal in Indianapolis
Pets may leave their mark, but that doesn't mean it has to stay. Bowman's Carpet Care offers an effective solution to pet stains and odors:
Targeted Spot Treatment: Each pet stain is unique and requires careful attention. Our spot treatment ensures that every mark is addressed.
Advanced Enzymes and Sanitizers: Our best products use enzymes to break down and neutralize pet stains. Sanitizers then step in to eliminate bacteria and ensure cleanliness.
Hot Water Extraction: This method penetrates deep, ensuring that even the most stubborn stains are lifted.
Deodorants for a Fresh Smell: No more lingering pet odors. Our deodorants leave your carpets smelling as good as new.
With our family-owned and operated, licensed and insured service, you can trust us to handle your carpets with the utmost care.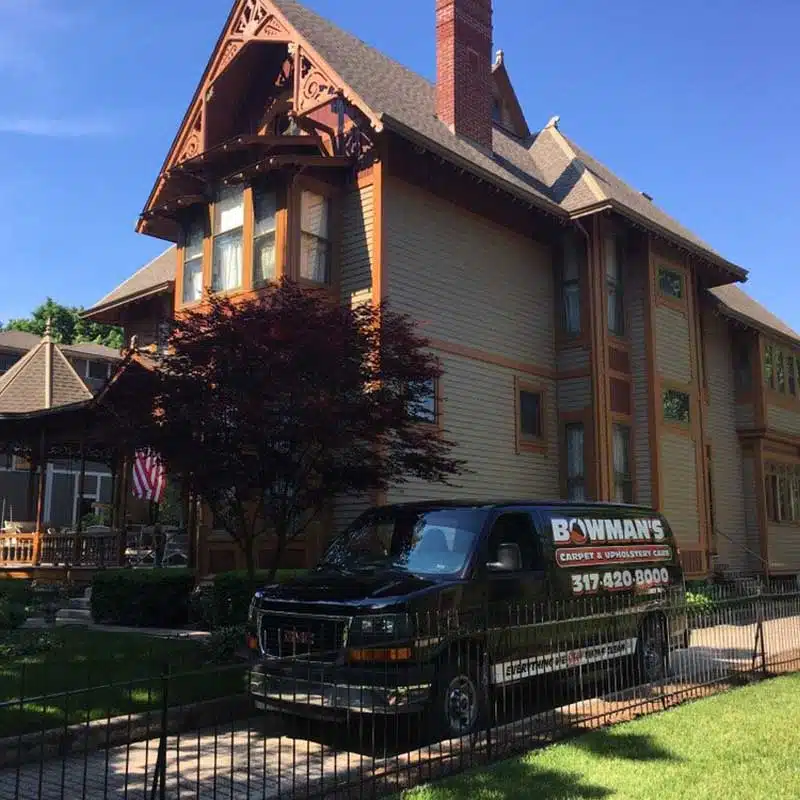 Understanding Pet Stain and Odor Removal
Pets have a different pH balance in their waste, which can lead to stubborn stains and a strong odor. Simple cleaning might not get rid of these completely. That's where professional cleaning steps in to:
Neutralize Odors: With advanced products, we ensure that odors aren't just masked but are neutralized at their source.
Sanitize the Area: Beyond just cleaning, it's essential to sanitize the spot to ensure no harmful bacteria remains.
Steam Cleaning for Deep Removal: Steam cleaning dives deep to ensure that every last trace of the stain is removed.
Frequently Asked Questions
Ready to Say Goodbye to Pet Stains and Odors?
Don't let pet accidents dampen the joy they bring into your life. Give Bowman's Carpet Care a call at 317-420-8000 and let us restore the freshness of your carpets. Experience a clean home that you and your pets can enjoy together!