Breathe New Life into Your Furniture
We often invest a lot in our furniture. Over time, though, daily use can lead to wear, stains, and odors. But there's no need to rush out and buy new pieces. With Bowman's Carpet Care in Indianapolis, you can rejuvenate your beloved furnishings, giving them a fresh and vibrant look once more.
Expert Upholstery Cleaning Services in Indianapolis
Bowman's Carpet Care specializes in upholstery cleaning, ensuring that every piece of furniture, whether a cherished family heirloom or a favorite couch, gets the royal treatment:
Deep Cleaning with Hot Water Extraction: This method dives deep into upholstery fibers, removing dirt and restoring the original luster.
Stain and Odor Removal: From accidental spills to pet odors, we tackle them all, leaving your furniture smelling and looking fresh.
Eco-Friendly Solutions: We prioritize green, biodegradable cleaning solutions, ensuring safety for both your family and the environment.
Extended Furniture Life: Regular professional cleaning not only beautifies but also extends the longevity of your furniture.
Being a family-owned and operated business, we understand the value of trust. Our licensed and insured team combines experience with unparalleled customer service to ensure that your furnishings are handled with care.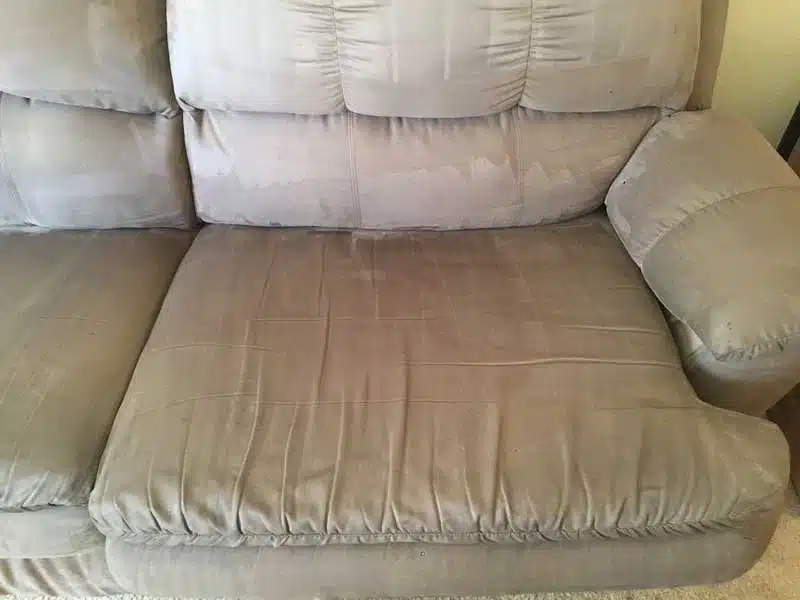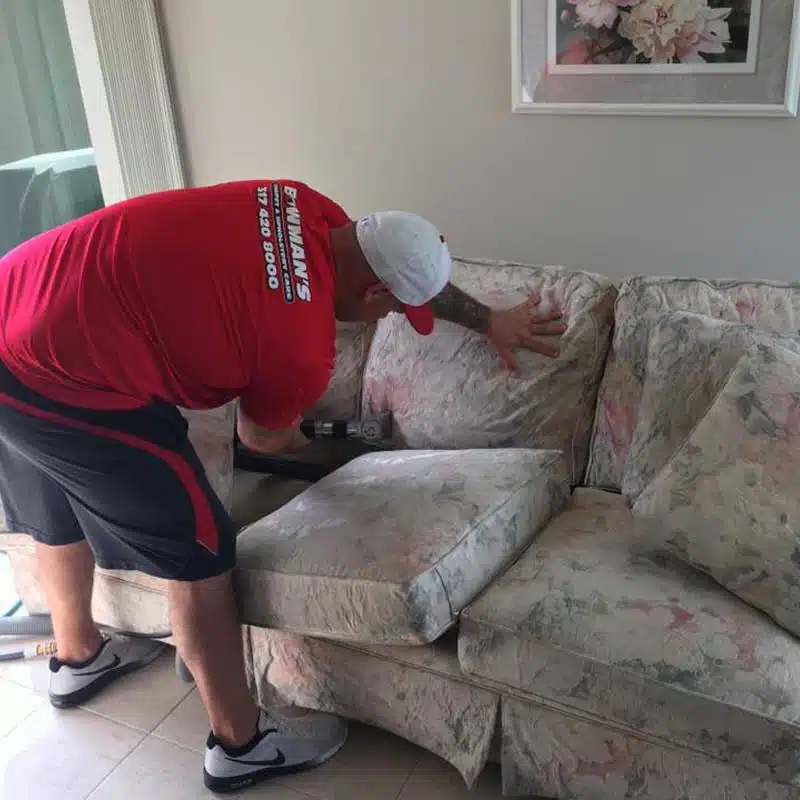 Why Choose Upholstery Cleaning?
Restore Beauty: Bring back the vibrant colors and patterns hidden under layers of dirt.
Health Benefits: Deep cleaning removes allergens, offering a healthier living space.
Save Money: Instead of replacing furniture, a professional cleaning can make them look as good as new.
Frequently Asked Questions
Ready for a Furniture Makeover?
Don't let dirt and stains diminish the beauty of your furniture. Let the professional sofa cleaner team at Bowman's Carpet Care transform them back to their prime. Call us today at 317-420-8000 and experience the magic of professional upholstery cleaning. Your furniture deserves it!